इस पन्ने को हिन्दी में पढ़ें
Comfort Food!!
Dear Readers,
Comfort food is a food that is simply prepared and associated with a sense of home or contentment. For many of us the comfort food is dal, chawal, roti, sabji- lentils, Rice, Indian bread, and rice. My Soth Indian friends crave for Rasam and Rice....After all those parties we crave for simple food- Here is a few presentation for you!!
Best wishes!
Shuchi
---
A mouth-watering, fusion platter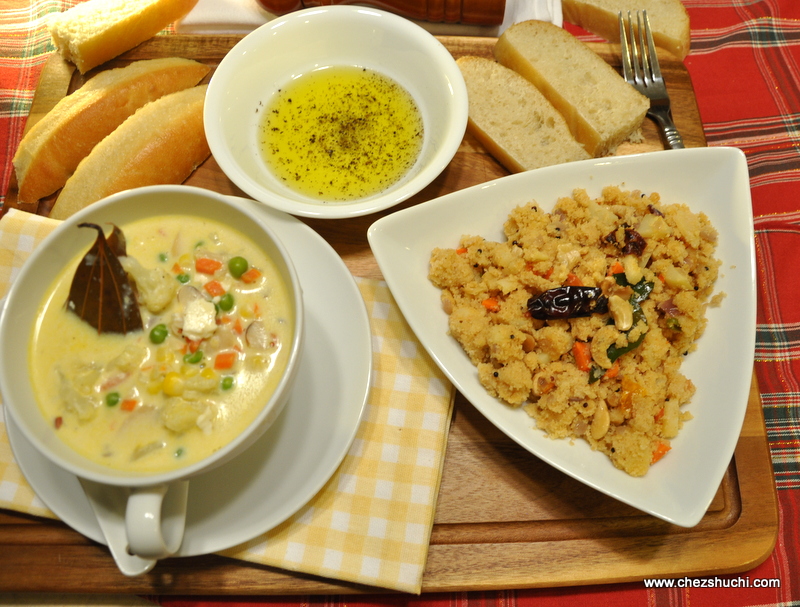 Above picture has - Mix vegetable soup suji ka upma and and Italian bread, focaccia .
---
Winter Special- sabji Paratha U P style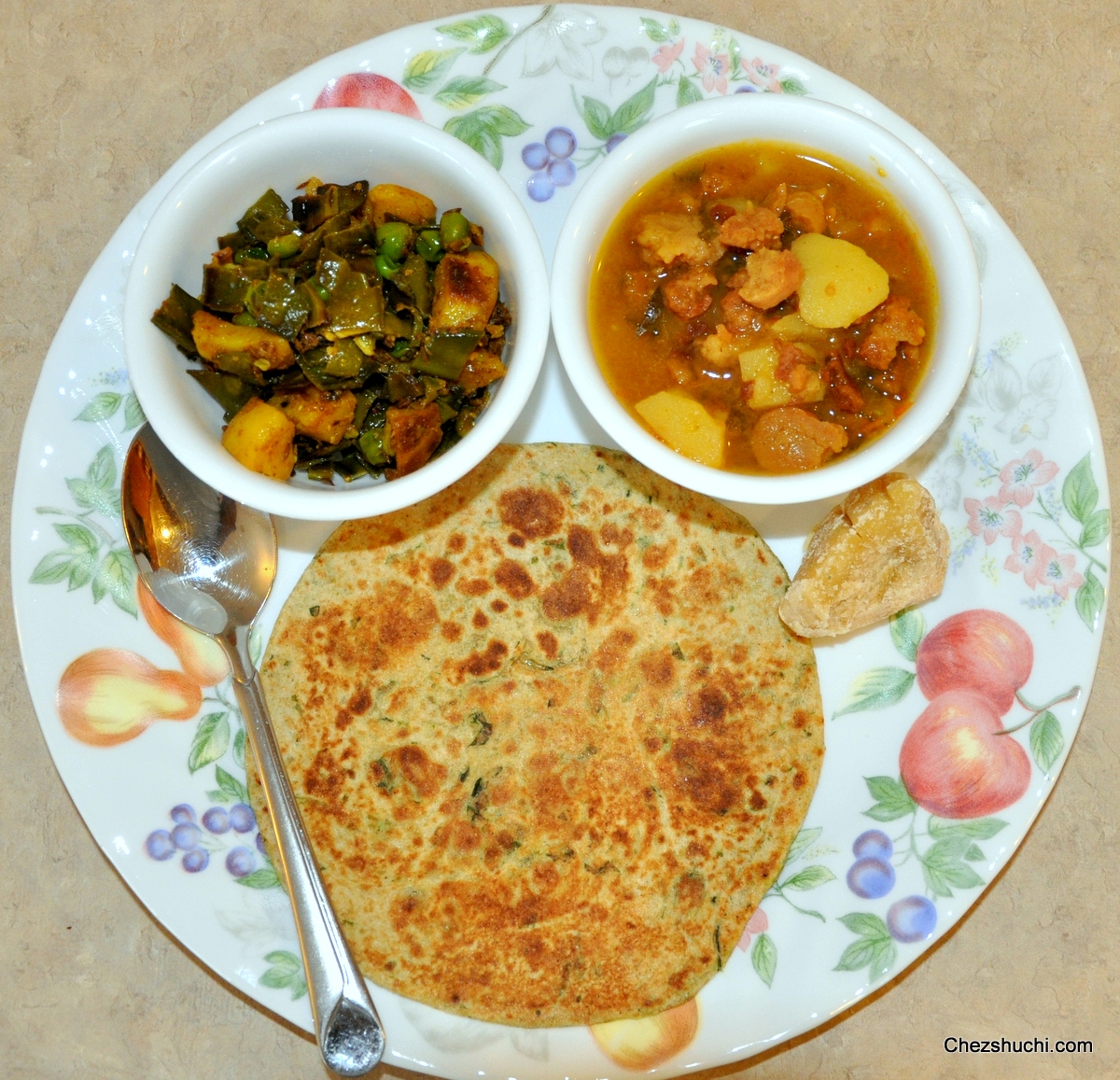 Above picture has -Sem, Matar aur aloo, Mangaudi aloo (Aloo tamatar), methi ka paratha and a piece of jaggery (gud).
---
Gujarati Thali !
Delicious veg Gujarati Thali in a restaurant in Houston, USA!
---
A South Indian Platter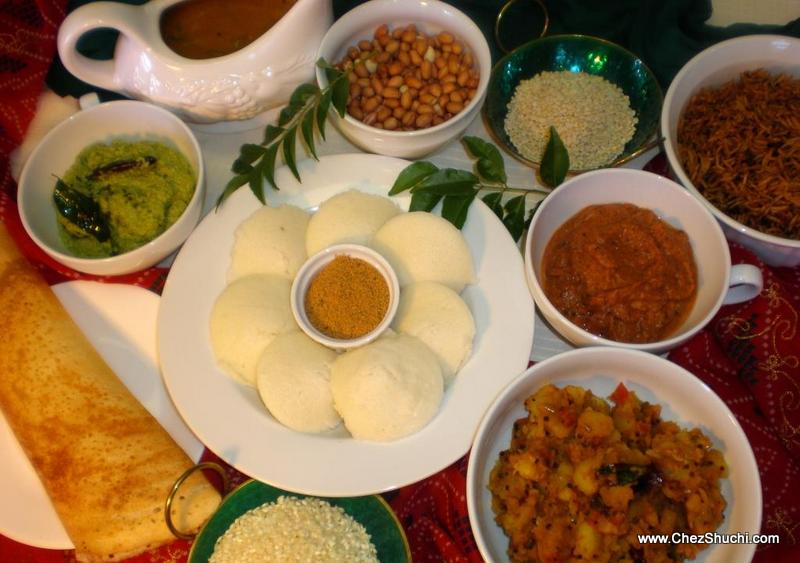 Above picture has - Idli, Sambhar, Dosa, dose ka masala, coconut chutney, onion and tomato chutney, and Tamarind Rice.
---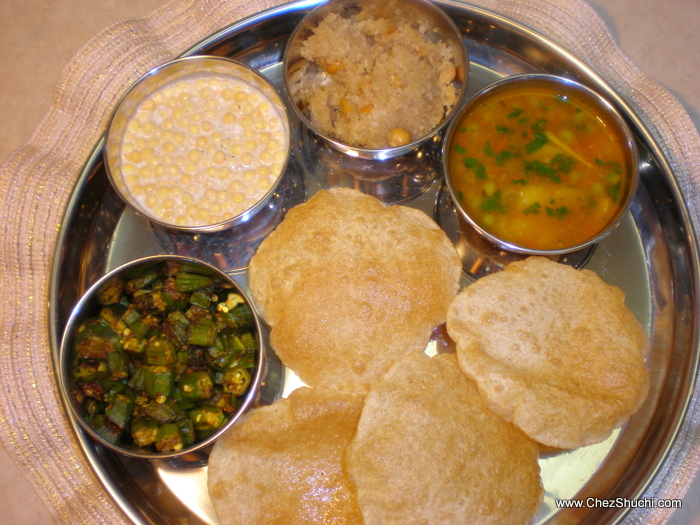 Above picture has - Bhindi ki sabji, Boondi ka raita, Sooji ka halwa, Aloo Tamatar ki sabji, and Poori
---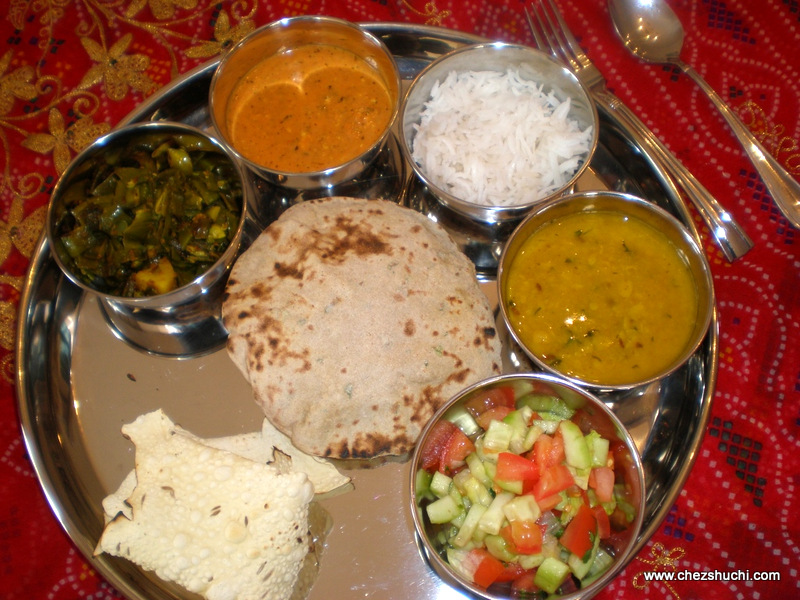 Above picture has - Sem Matar Aloo, Paneer butter Masala, Plain Rice, Arhar Dal, Kachumar Salad, Roti, and roasted papad.
---

---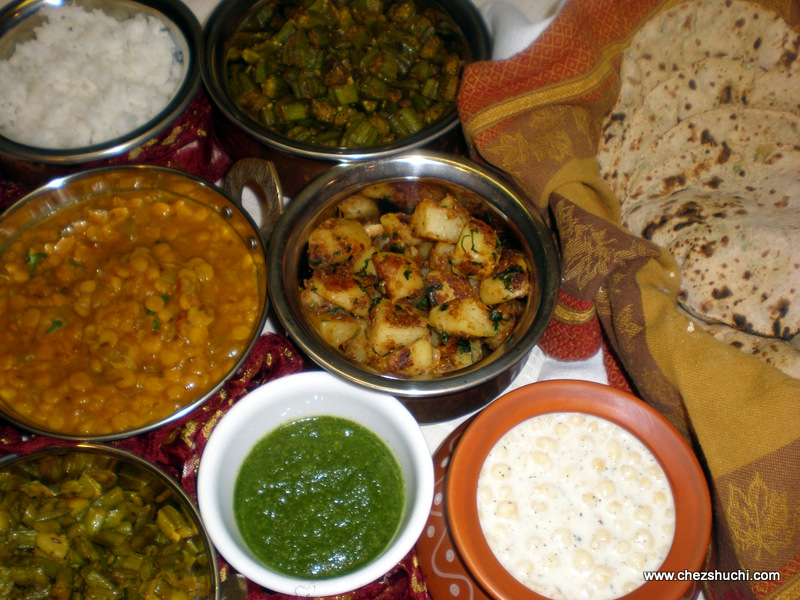 Above picture has Lauki chane ki dal, Gawar ki sabji,Jeera aloo, Boondi ka Raita, Bhindi (okra) Roti, Plain Rice, and green chutney (coriander chutney).
---
some photos for party planning and party organization/ bulk cooking.