Feb-6th-2016
New Recipe-7 Grain Cereal Porridge
---
Feb-3rd-2016
New Recipe-Coconut Chutney
---
January-27th-2016
New Recipe- Mix Green Salad With Vinaigrette Dressing
---
Festivals of February Month !
February 12th - Basant Panchami
February 14th- Valentines Day
---
January- 16th-2016
Gond Ke Laddu !
---
Methi Malai Paneer !
A rich, creamy and delicious paneer delicacy!
With best wishes,
Shuchi
---
December 9th-2015
New Recipe- Soya Methi Aloo!
---
December 5th-2015
New Recipe- Aloo Posto!
---
November 21st-2015
Homemade Paneer!
Paneer is a kind of Indian cottage cheese prepared from fresh cow or buffalo milk. Paneer is an important ingredient of many Indian dishes. No party, festival and get together can be planned without paneer preparations. Paneer is used in various starters, main courses and in desserts (in the form of chenna) as well. Paneer is a good source of proteins, carbohydrates and calcium. If you live outside India you can easily find Paneer in Indian stores in most of the countries but nothing can beat the taste of homemade paneer. I like to make fresh paneer at home and it is very easy to make. To prepare paneer, some kind of acid, usually lemon juice/ vinegar/ citric acid / yogurt is added to boiling hot milk to separate the curds from the whey.
Please click on this link to follow an step by step recipe to make paneer at home.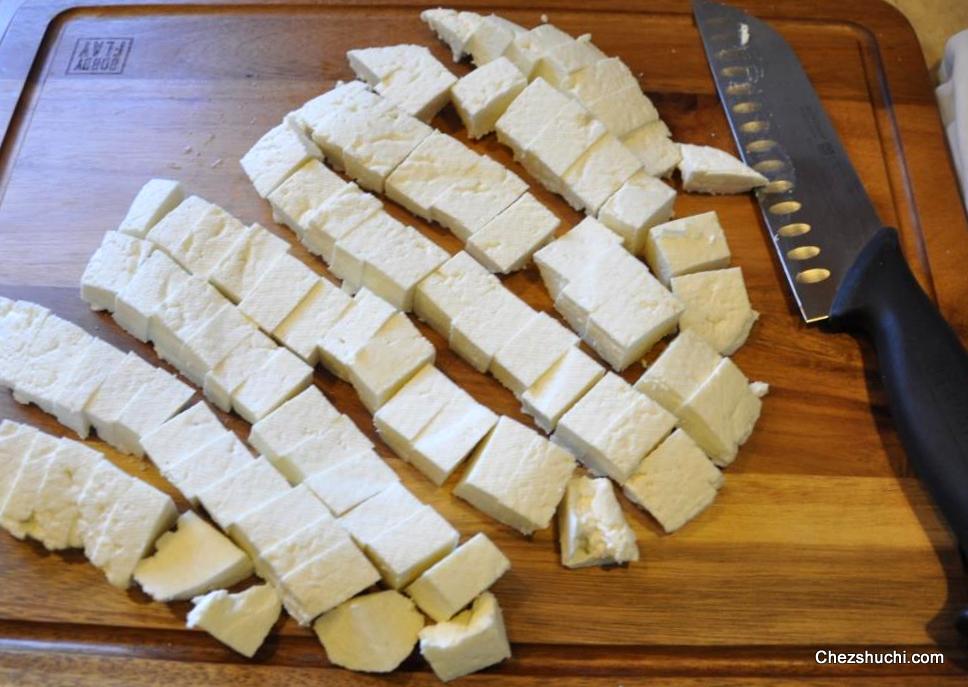 Please do try this recipe and as always do share your comments.
Happy cooking,
Shuchi
---
Some Useful Articles-
Read about pantry organization
---
some photos for party planning and party organization/ bulk cooking.