October, 25th-2016
Diwali Special!!
---
October, 21st-2016
Dear Readers,

Diwali or Deepawali is populaly known as Festival of Lights. It is a five day long festival that starts with Dhanteras, and is followed by Choti Diwali (Narak Chaudas), Diwali, Govardhan Pooja (Padeva) and Bhai dooj. As per Lunar calender Diwali falls on the dark night (Amavasya) of Kartik month.
Detalis of Diwali festival-
Dhanteras is on October 28th
Narak Chaudas/ Choti Diwali October 29th
Diwali is on October 30th
Annakoot/Govardhan Pooja/ Padwa will be on October 31st
And Bhai Dooj is on November 1st
For this festive season make some delicious snacks for evening tea for your guests. Some ideas to make festive food-, rich curries, paneer delicacies, different variety of Indian breads, rice delicacies etc…
For Diwali we will be making some delicious traditional Indian delicacies.
Happy Diwali,
Shuchi
---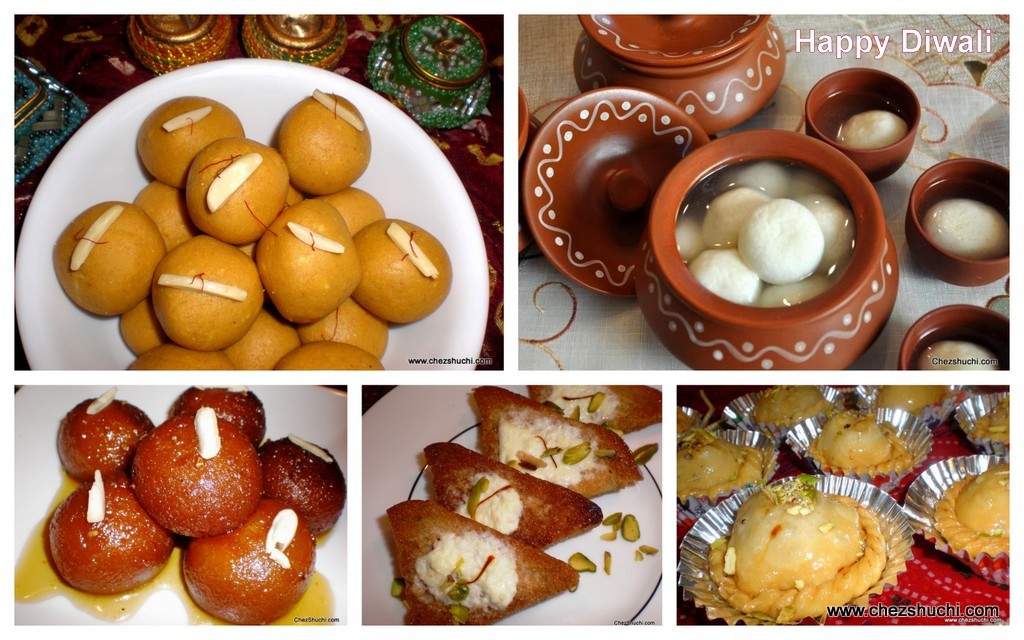 ---
Baked Vegetables
October, 14th-2016
New Fasting Recipe-Raw banana Cutlets
October, 2nd-2016
New Recipe-Lauki Posto
September, 20th-2016
New Recipe-Biscuit Cake
September, 17th-2016
New Recipe-Gobhi Matar Aloo
September, 14th-2016
New Recipe-Lobiya ke Kebab/ black eyed beans Kebabs
August-31st-2016
New Recipe-Baingan ka Bharta (A roasted eggplant delicacy)
August-31st-2016
Growing Methi/Fenugreek at home!
April 30th-2016
---