Watermelon Juice
इस व्यंजन को हिन्दी में पढ़ें
Watermelon contains 92 % water - it is a good coolant, and a very good source of Vitamins A and C. It is an ideal fruit and makes an ideal drink for summers. This is a very easy-to-make drink and kids just love it…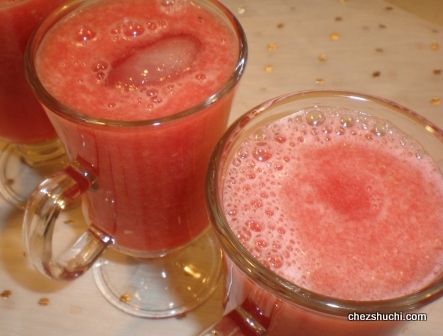 Ingredients

(makes 4 serving)
Watermelon 1 small/ about 6 cup pieces    
Lime juice 1 tbsp
Black salt ½ tsp
Chaat masala to taste

Ice cubes 1 cup

Method of preparation
Wash and cut the water melon. Remove the rind (hard green outer layer). Cut the inner red part in one inch cubes. Take out the seeds if any.
In a blender take melon pieces, lime juice, chaat masala, and salt . Blend well.
Put some crushed ice in the glass and pour the drink.
Delicious and nutritious watermelon drink is ready to serve.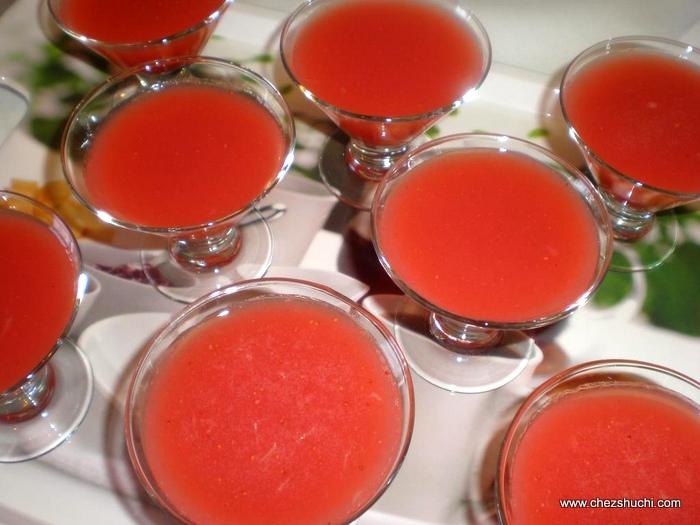 Some Tips
Adjust the amout of salt, lime juice and chaat masala as per taste.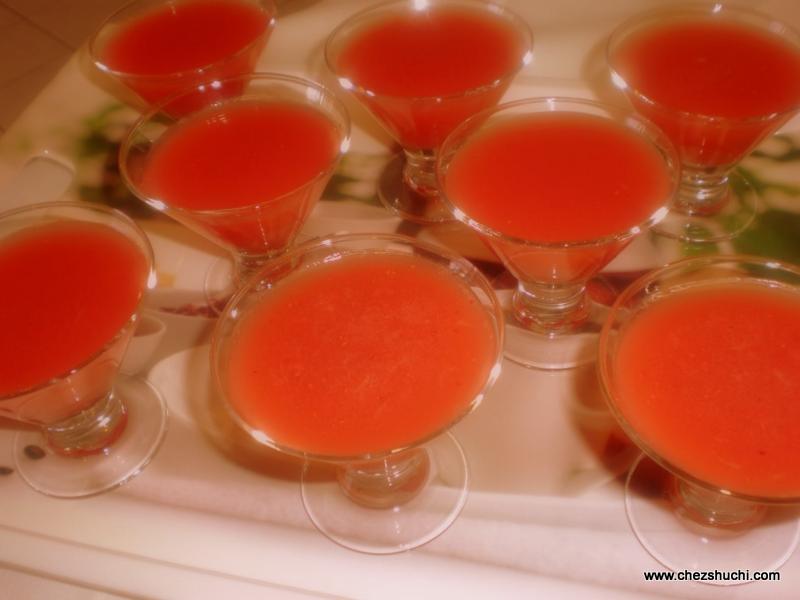 ---