इस पन्ने को हिन्दी में पढ़ें
Christmas Specials!
Dear Readers,

Jingle Bells, Jingle Bells, Jingle all the way! Boule de neige et jour de l'an, Et bonne année grand-mère ! Vive le vent..... You must be hearing Christmas songs every where. This time of the year is so special for everyone and especially for kids. They make a long list of their demands, write a letter to Father Christmas (Santa Claus) and they do not forget to say that "they have been nice and gentle".....
It is a tradition to decorate Christmas trees at home, at work and almost every where in the Western World. Following are the photos taken from a tree festival where these Christmas trees are decorated on different themes for an auction-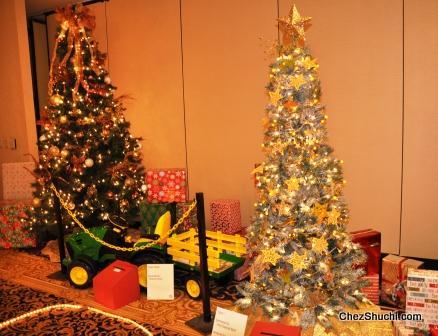 On this special occasion let's bake some cookies and cakes along with some some other delicacies for parties..... In some of the photos of this section, you will see small hands and cute little fingers - I have done most of the cooking and baking with my children. It is fun to work in the kitchen with kids and hear their discussions and their teasing each other....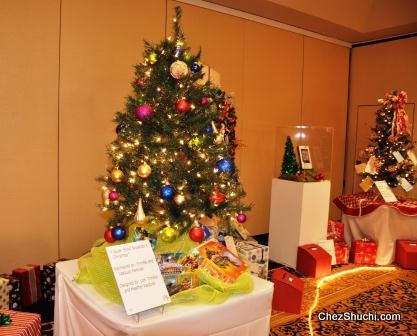 Please try these baking goods and do not forget to write your valuable comments......
Merry Christmas !
Shuchi
---
---